Hi,

when i went to throw trash yesterday night, i did see a lot of oil stains as well as motor oil cans lying on the ground outside the garbage area. Lets be considerate of what can be thrown out as garbage and in what condition. If iremember right, we wil lbe penalized for this and this goes out of our HOA money.

Suresh



Posts

: 16


Join date

: 2008-10-29



Yes this is pretty bad and should be cleaned up. What is the process for getting this cleaned?

Lolke
Who ever dumped the motor oil should be liable. You CANNOT dispose of motor oil like that. It needs to be taken to a recycling center for oil. Most Pep Boys or Kragens will accept it.

Normally when a homeowner finds something like this they report it to Peachtree who hires someone to do the clean up. It will come out of the HOA budget.

How big is the spill?

_________________
------------------
Tom
building #475
The entire wall that separates the bigs bins from the recycle bins is full of oil stains. There is oil on the floor on both sides of the wall. It is too dark to take a picture right now but tomorrow I can take a picture to show it.

Lolke
thanks!

I'm flying tomorrow for work and won't be available online until tomorrow night. Post the pic anytime and I'll forward it to Peachtree and most likely ATD will get the job.

_________________
------------------
Tom
building #475
Here are two pictures.
The floor and separating wall, full of stains: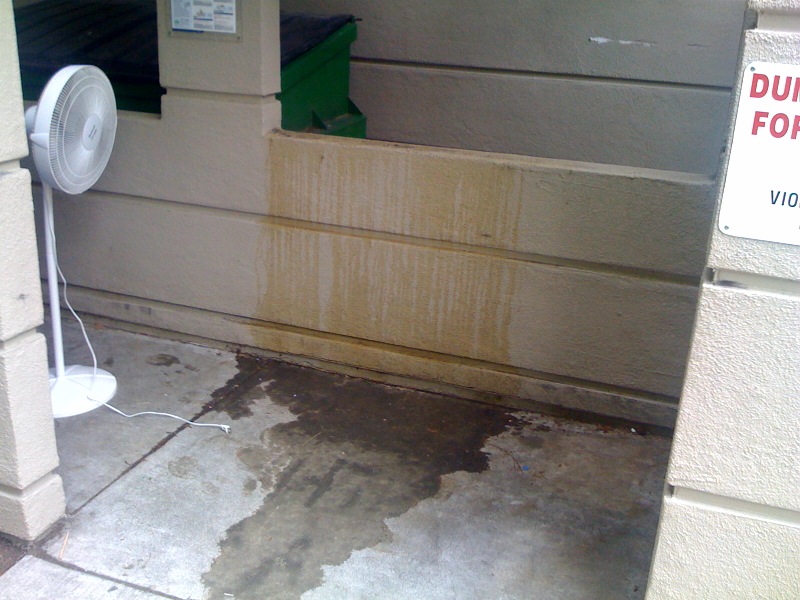 Other side of the wall (where the big containers are stored):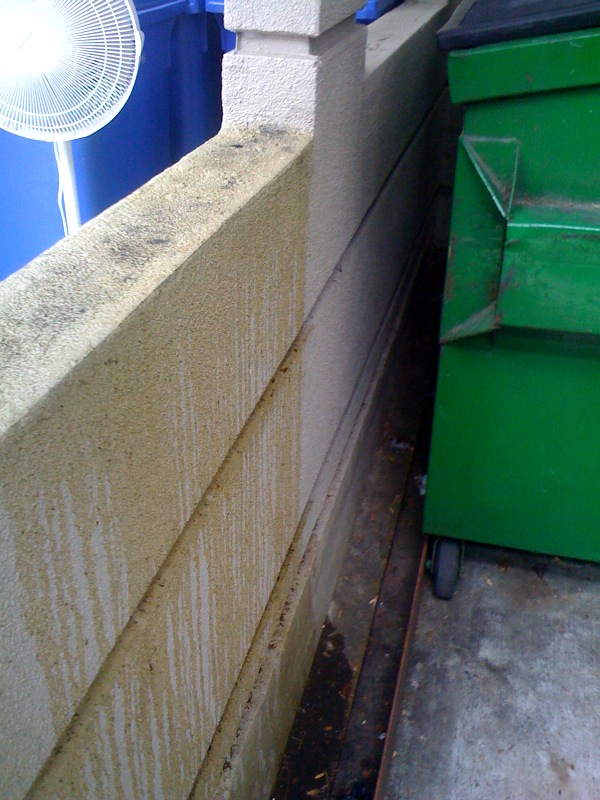 Lolke
Thank you!

I forwarded to Peachtree. It will probably take several days, perhaps a week before its completely cleaned up.

Peachtree needs to send out a work order. ATD needs to give us a quote, assuming its not too much the board will approve and then the work will begin. If the quote seems high we'll end up asking for multiple bids...

_________________
------------------
Tom
building #475

---
Permissions in this forum:
You
cannot
reply to topics in this forum